This post may contain affiliate links. See our privacy policy for details.
As scary as Instant Pots (and pressure cookers in general) may seem to those who aren't familiar with them, they actually are very safe. To help ease the minds of we've decided to put together this list of the reasons your Instant Pot won't explode.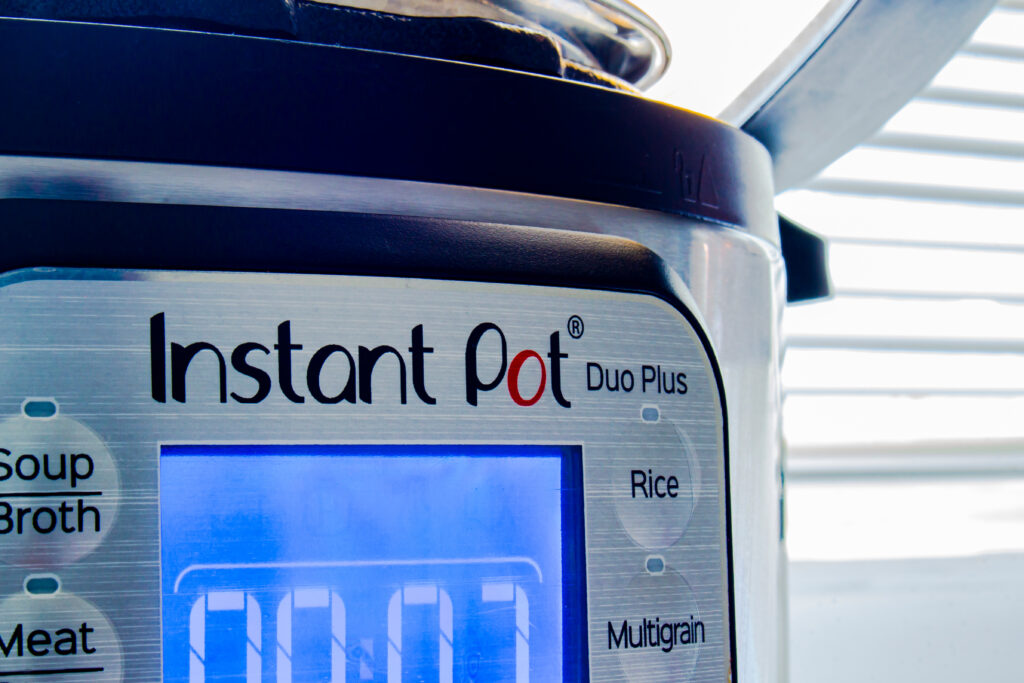 It Has 3 Built-in Pressure Safety Features
The Instant Pot has numerous layers of protection but perhaps the most important are the pressure sensor, regulator and protection mechanisms. To keep it simple, there are three safety features that prevent too much pressure from building up in your Instant Pot.
Pressure Safety Features
A sensor within the Instant Pot ensures pressure is kept within safe ranges.
A pressure regulator is in place to make sure that if the pressure does exceed safe levels, the steam release will be triggered to reduce the pressure.
On the very rare chance that the above two fail, there is an internal protection mechanism that will kick in.
It Can Detect When The Lid Is Closed Correctly
If the lid is not on properly or is somehow jammed, the Instant Pot will not activate and allow you to pressure cook. The only features you'll be able to use are the Keep Warm and Sauté functions.
The Steam Release Vent has an Anti-Blockage Shield
That may sound rather complicated but basically what it means is that there's a cover in place to prevent food particles and other things from jamming up the vent that allows the Instant Pot to release steam.
Automatic Heat Shutoff
There are occasions when the Instant Pot may build up excessive temperature. One way this could occur would be if you had forgotten to put the inner pot in before putting the lid on. To make sure that things don't overheat and become dangerous, the Instant Pot will automatically stop heating once it breaches a safe threshold.
Hopefully with this post, we've set your mind at ease a bit and you can enjoy using your new Instant Pot / Pressure cooker without fear.