Consider learning How To Make Mashed Potatoes in the Instant Pot or pressure cooker as the number one holiday dinner hack or kitchen cooking hack that you must learn. My dinner preparation has changed completely for the better knowing how to make the absolute creamiest, best Instant Pot Mashed Potatoes ever!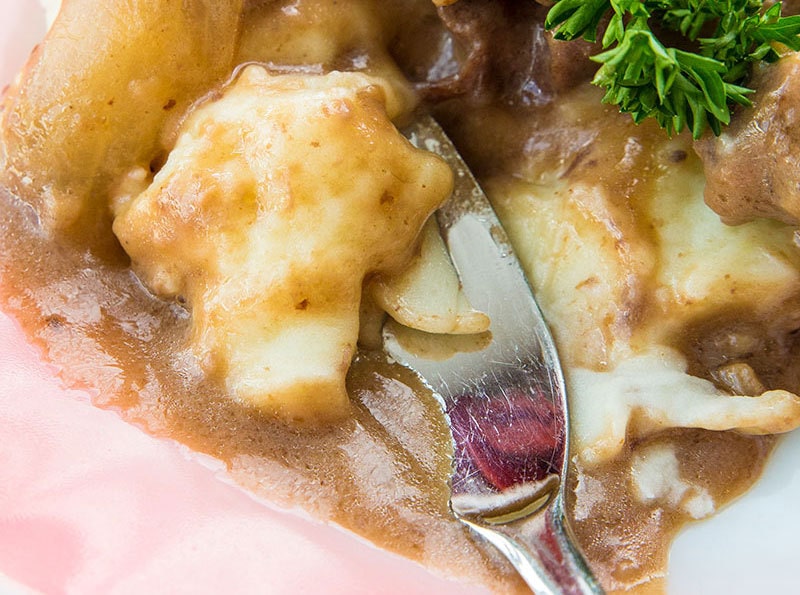 How do you make mashed potatoes in a pressure cooker?
Making mashed potatoes in your Instant Pot is the easiest way to make mashed potatoes, no word of a lie.
You simply peel the potatoes, add a cup of your favourite broth ( chicken or vegetable is best) and then cook them for 12 minutes. If you want to use homemade chicken stock, even better!
You release the pressure manually.
You get out your hand mixer.
Add butter and cream.
 Use the hand mixer to "mash" the potatoes into the creamiest, easiest Instant Pot mashed potatoes ever!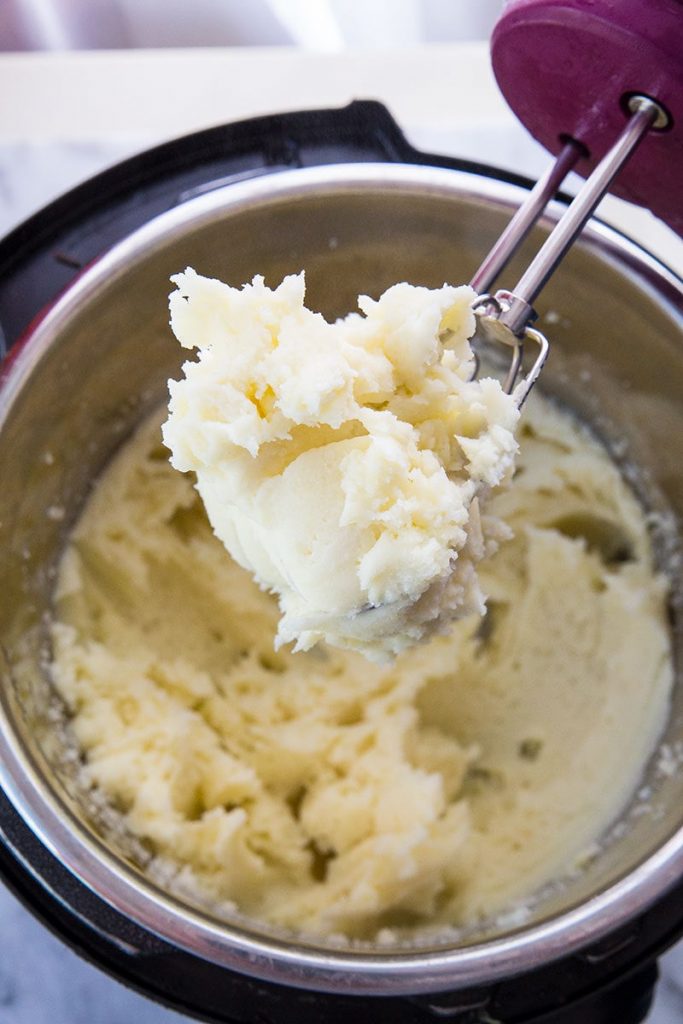 How long does it take potatoes to cook in a pressure cooker?
Twelve minutes. That's it! The best part is that there is no steam heating up your kitchen from a pot boiling on the stove, no splashing boiling water in a pot..I honestly will never do it any other way again. It's clean, efficient and so easy to make mashed potatoes in the Instant Pot! It is so much faster than cooking potatoes on the stove. Pressure cooking your potatoes also gives them a great consistency, they don't soak up too much water like boiling potatoes do, there is only a limited amount of moisture in the pressure cooker, so that one cup of broth is soaked into the potatoes, giving it an amazing flavour. The broth is the key to amazing Instant Pot Mashed Potatoes!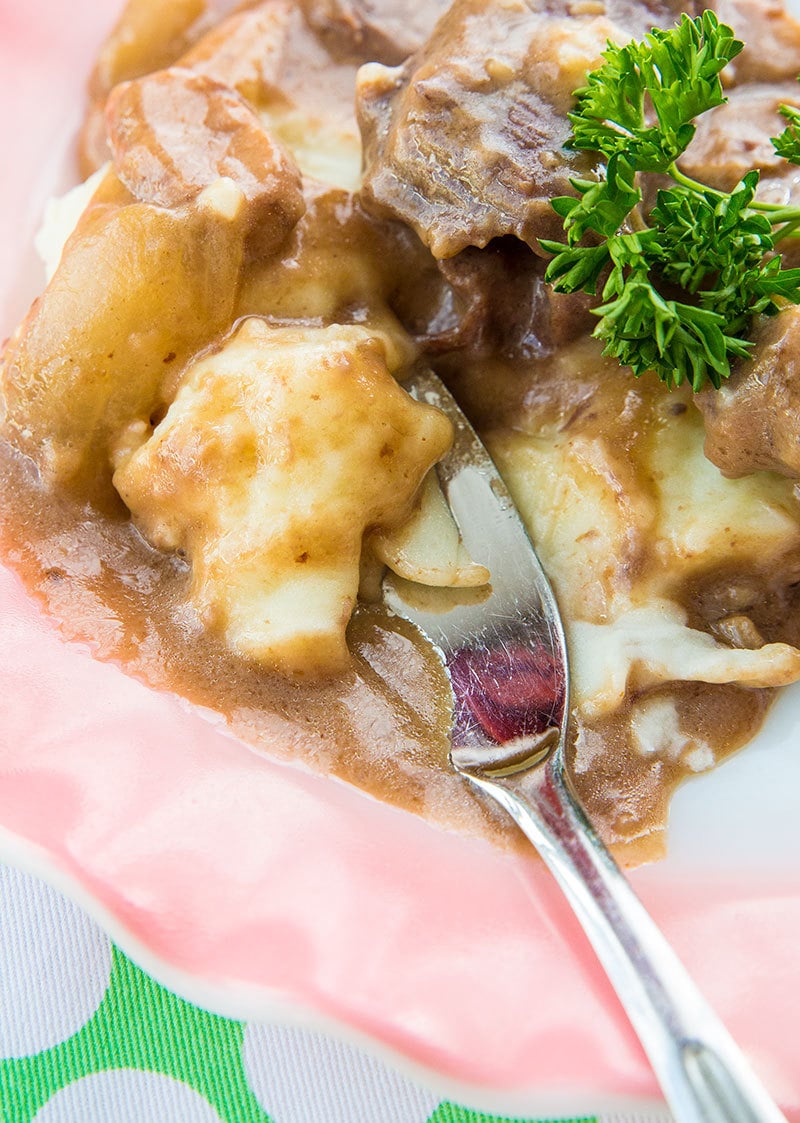 Which Instant Pot should I use for making Instant Pot Mashed Potatoes?
We recommend a 6 qt or higher Instant Pot such as the one pictured below. Certainly, this recipe should work with any kind of pressure cooker or Instant Pot but during recipe testing, this is the one we used.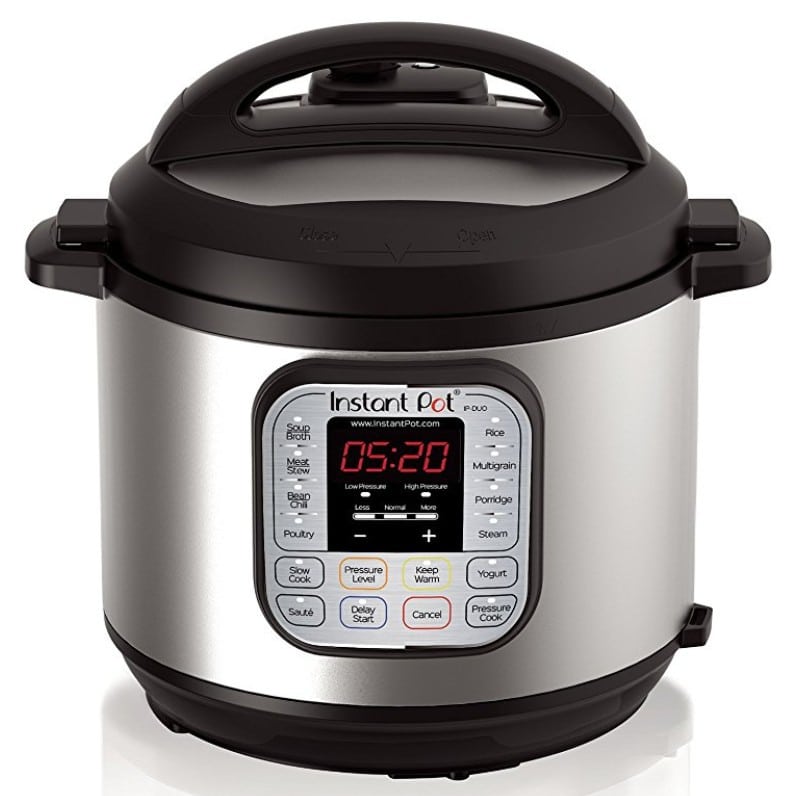 You can easily find this Instant Pot on Amazon here if you currently don't own one and would like to purchase it.
Our Top Five Instant Pot Accessories That Are Worth The Money!
Happy cooking!
If you are looking for more Instant Pot Dinner Ideas try our:
Love,
Karlynn and Mike
If you are on Twitter, give us a follow @FastandSlowCook
Pin This Recipe To Your Instant Pot Side Recipes Board!
How to Make Mashed Potatoes in Your Instant Pot
How to make the best Instant Pot Mashed Potatoes! Once you try these you will never made boiled mashed potatoes again!

Ingredients
10

cups

of large diced russet potatoes

1

cup

of chicken broth

1/4

cup

milk

2

tbsp

salted butter
Instructions
Place the potatoes in the bottom on the instant pot, then pour the chicken broth over top.

Place the lid on top and seal.

Cook for 15 minutes on high pressure - I used the "beans/chili" button.

Manually release the pressure.

Add the butter and milk and mash with a potato masher. ( I do this right in the pot.) If you have a hand mixer, use it to beat the potatoes until creamy and smooth.

Transfer to a serving bowl and enjoy!
Recipe Notes
I know a lot of recipes cook for 8 minutes, but this recipe with large chopped ( 1 inch pieces) RUSSET potatoes (always russet!!!!) worked perfectly!
Nutrition Facts
How to Make Mashed Potatoes in Your Instant Pot
Amount Per Serving
Calories 239
Calories from Fat 36
% Daily Value*
Total Fat 4g 6%
Cholesterol 11mg 4%
Sodium 194mg 8%
Potassium 1087mg 31%
Total Carbohydrates 45g 15%
Protein 5g 10%
* Percent Daily Values are based on a 2000 calorie diet.